Health & Life Sciences
At the outset of this campaign, the likely role and prominence of healthcare as a ballot box issue remains unclear.
Heading into the summer, the health conversation in Ottawa had
been shaped by a Conservative focus respecting  jurisdictional issues, consumer safety, and empowering Provincial innovation. Opposition parties continued to stress the inadequacy of the Conservative contribution to the delivery of care. In their view, this was exemplified by the unilateral adjustment of transfer payment calculations linked to GDP growth, replacing the automatic 6% increases set in place since 2004 (which Prime Minister Harper sustained through 2016-17).
Beyond committing to future transfer increases (albeit at a lower rate of growth), the current Conservative Government would point to a range of measures supporting consumer safety, including long-awaited legislative changes to the Food and Drugs Act, increased regulatory transparency and disclosure (on a number of fronts), and a range of policies and investments to combat prescription drug abuse. The Conservatives also made decisions to support mental health (through the formation and renewal of the Mental Health Commission of Canada) and neurological diseases (including through their leadership on Alzheimer's disease at the G7 table). Other Conservative commitments to introduce new regulatory pathways for consumer health products and orphan drugs have yet to be fulfilled through actual regulations.
One initiative which had been designed to address an area of Conservative interest was the Federal Panel on Health Innovation, which recently issued its report. In both its delivery and lack of Government acknowledgement or reaction of any note, this report has refocused the conversation around the appropriate role and resources at the Federal level to assist Provinces to deliver healthcare more efficiently and sustainably. This may not have been what the Conservatives had in mind on launching the process in January 2014. The head of the Panel, Dr. David Naylor, has with obvious frustration called his report "dead on arrival," and it is a reasonable expectation that opposition parties will use its conclusions (and the Conservatives apparent lack of enthusiasm for them) as points of attack during the campaign.
The issue of Pharmacare remains close at hand, but the appetite of any of the three major parties to speak to changing the current Federal role in pharmaceuticals reimbursement and insurance coverage is an open question. The Conservatives will point to the recent agreement by the Provinces to allow Federal drug plans access to the pan-Canadian Pharmaceutical Alliance (for the purposes of participating in join negotiations) as a "win" that complements their fundamental belief in respecting Provincial jurisdiction and working within existing structures. Notably, the Federal request was also accommodated without having to offer new transfers or other forms of financial consideration. But should the opposition parties adopt major aspects of the recent pro-Pharmacare efforts and attempt to embarrass the last Government, the Conservatives may find themselves forced to introduce platform commitments in response, for example related to reforming drug price regulation. There would be some existing basis for action based on recent public statements. In June, Health Minister Ambrose stated (without elaboration) that Canadians were "being ripped off" on drug prices.
Recent Insights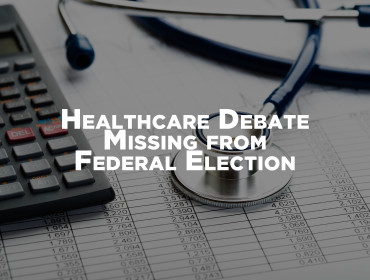 August 17, 2015
Thirteen years have passed since Canadian Alliance leader Stockwell Day famously held up a "No 2-Tie
... Find out more